1. Go to Google Play Store on your Android Phone/Tablet.
2. Search for the word christianaudio (The icon is white with a green leaf)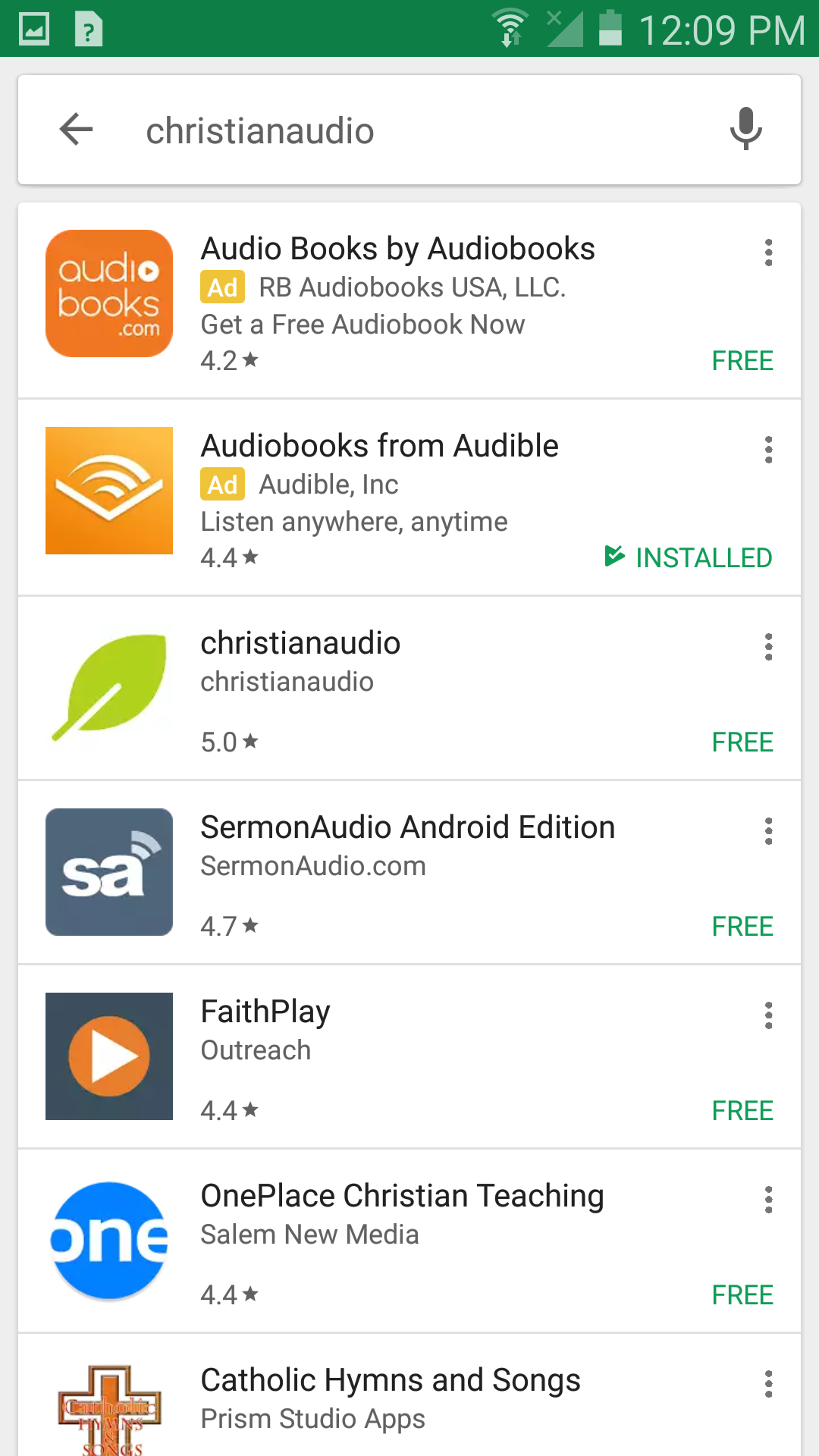 3. Select Install to download the christianaudio App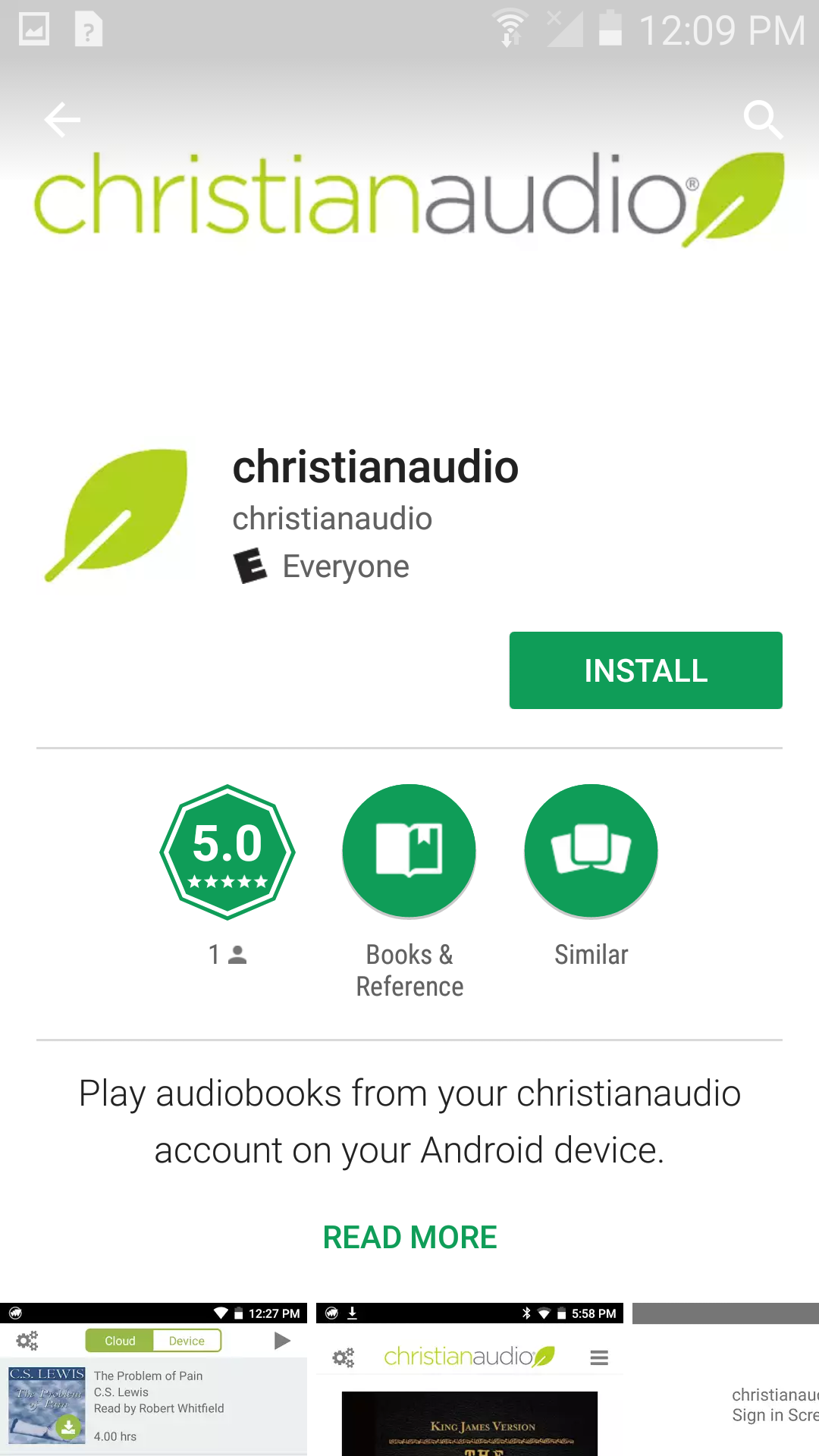 4. Click Accept, to approve to install the christianaudio App on your device.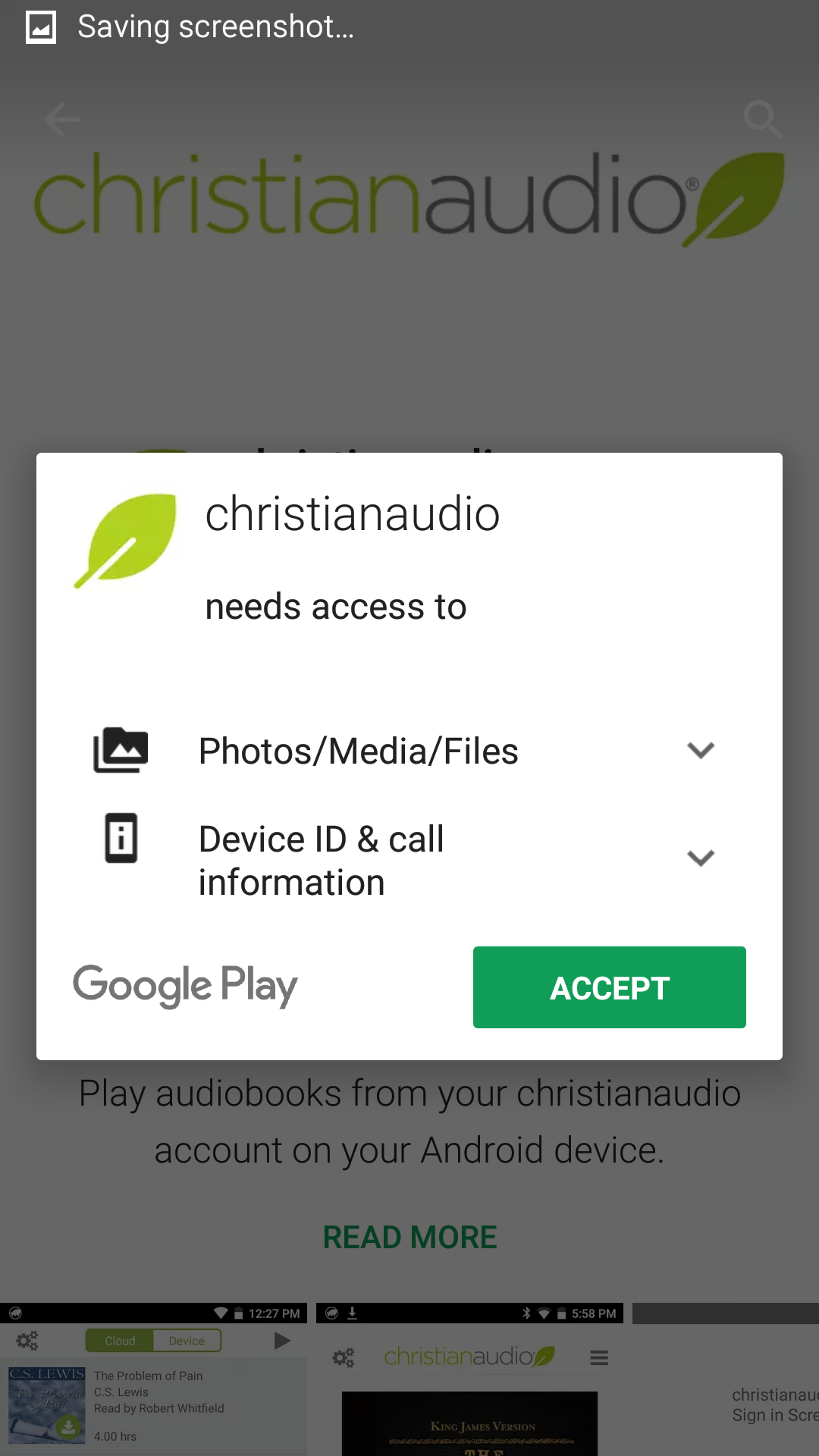 5. Once installed, select Open.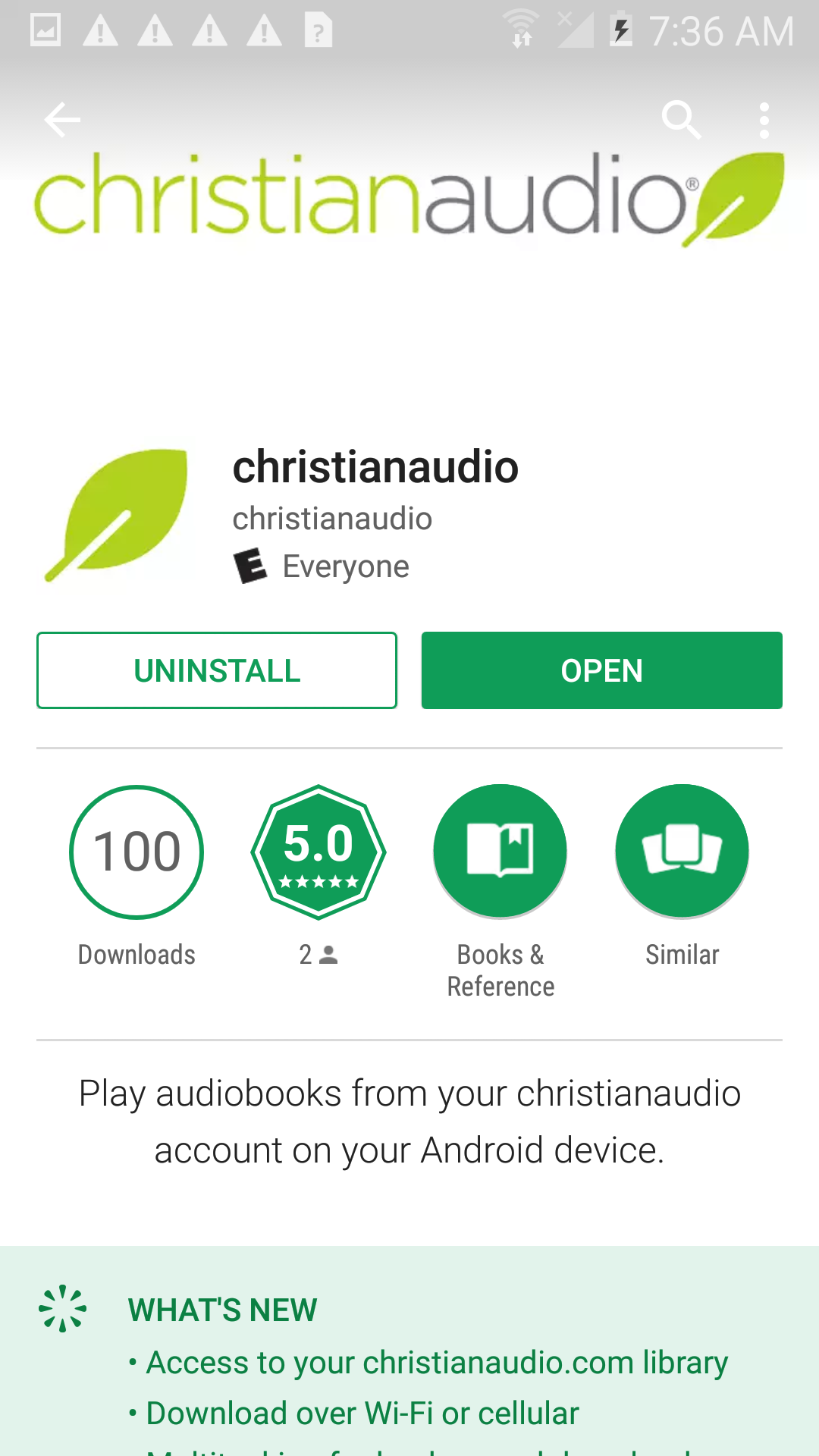 4. Login using your email address and password. (Please note, if you use the 'Demo Account' option, then you will not see your Library, this is just a demo version).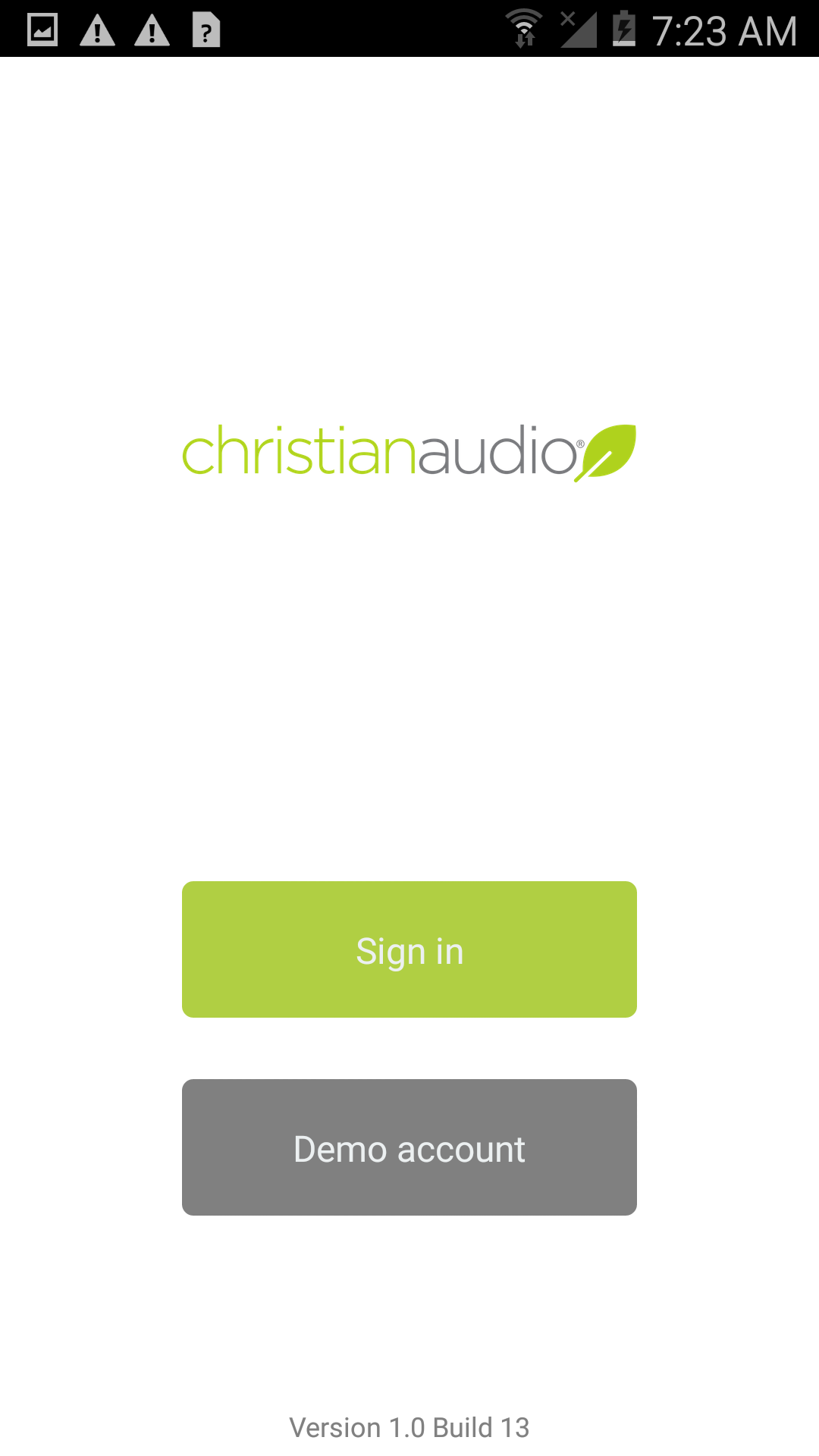 If you have any trouble, please download the App by clicking here.