1. Visit christianaudio.com and Log In with your Email Address and Password.
2. In the My Library view, you will see your purchased book. Select the blue button to Download.
3. You can download the MP3 Zip (Please make sure you know how to unzip a file with the Android phone before you download this option). You can download the MP3 Zip, but will need an App called RAR for Android to unzip the MP3 files, Click HERE to see how to unzip Zip Files.
To download the individual MP3s, click the more button. Download the MP3 Downloads.
  ---> 
4. To download the MP3s, select the internet browser you are using. Chrome/Internet/Firefox, etc. Click Just Once.
- If this "Complete action using" does not pop-up, you may have an automatic setting for a specific App to auto download your file. If it's set on an MP3 Player and you do not want the audio to automatically play but to download, you will need to go to Settings / Application Manager / (Scroll the top banner from Downloaded|SD Card|Running|All, to All and find the player and Clear Defaults).
** Click Here for a Step by Step on how to Clear Defaults.
 ---> 
5. You can check on the Download, by sliding your finger from the top of your screen download while on the home screen of your Android system.
Make sure you have an app Audio Player on your Android, the 3rd-Party audiobook player that we recommend is "DoubleTwist".
3RD-PARTY AUDIOBOOK PLAYER for Android Device
A1. Our current recommendation for a 3rd Party Audiobook App, would be the DoubleTwist App (Version 2.6.5(c60039d). You will need to download this from the Google App Store.
A2. Please open the Google App Store. Search for the word "DoubleTwist"
A3. Tap INSTALL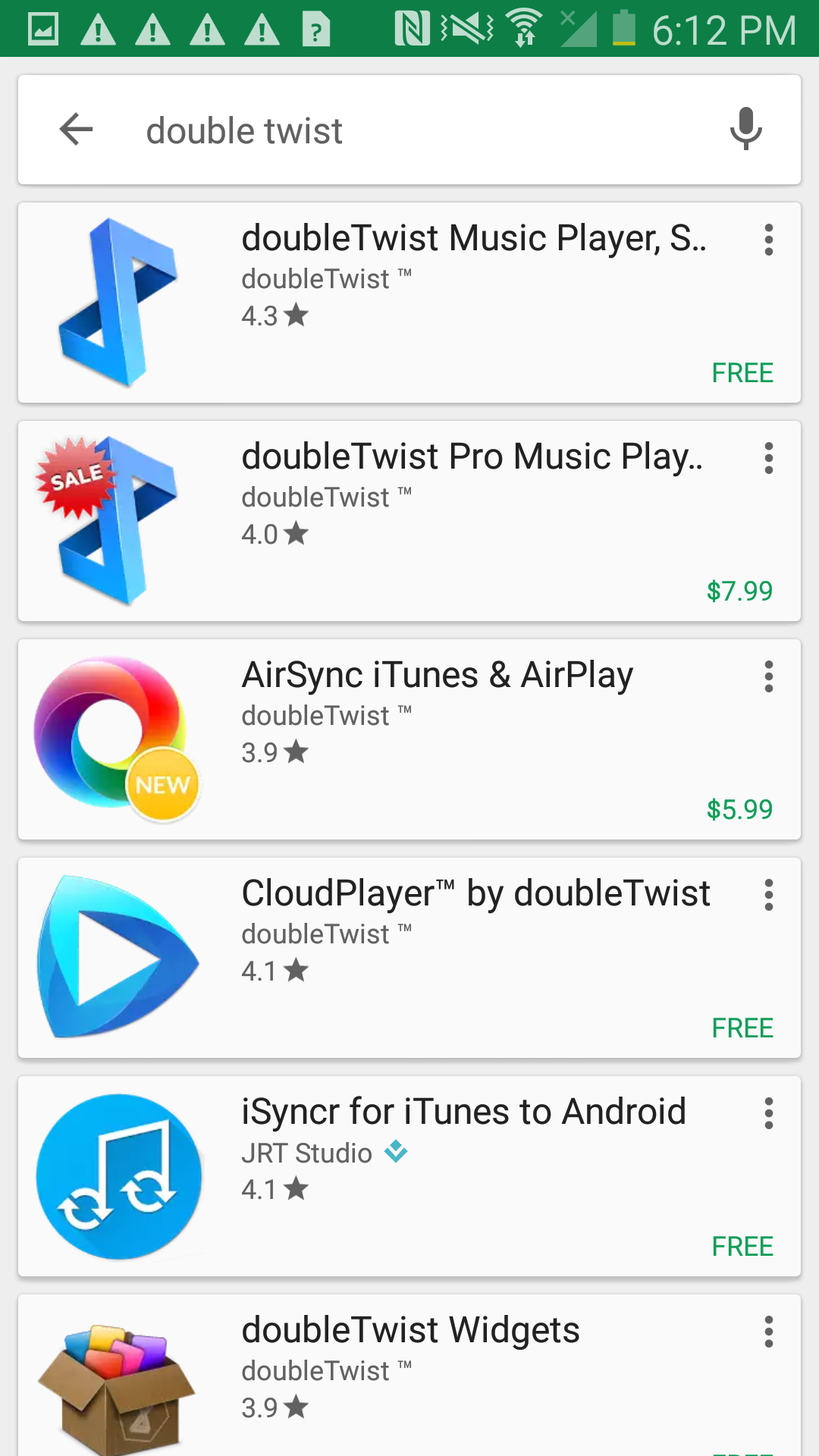 ----->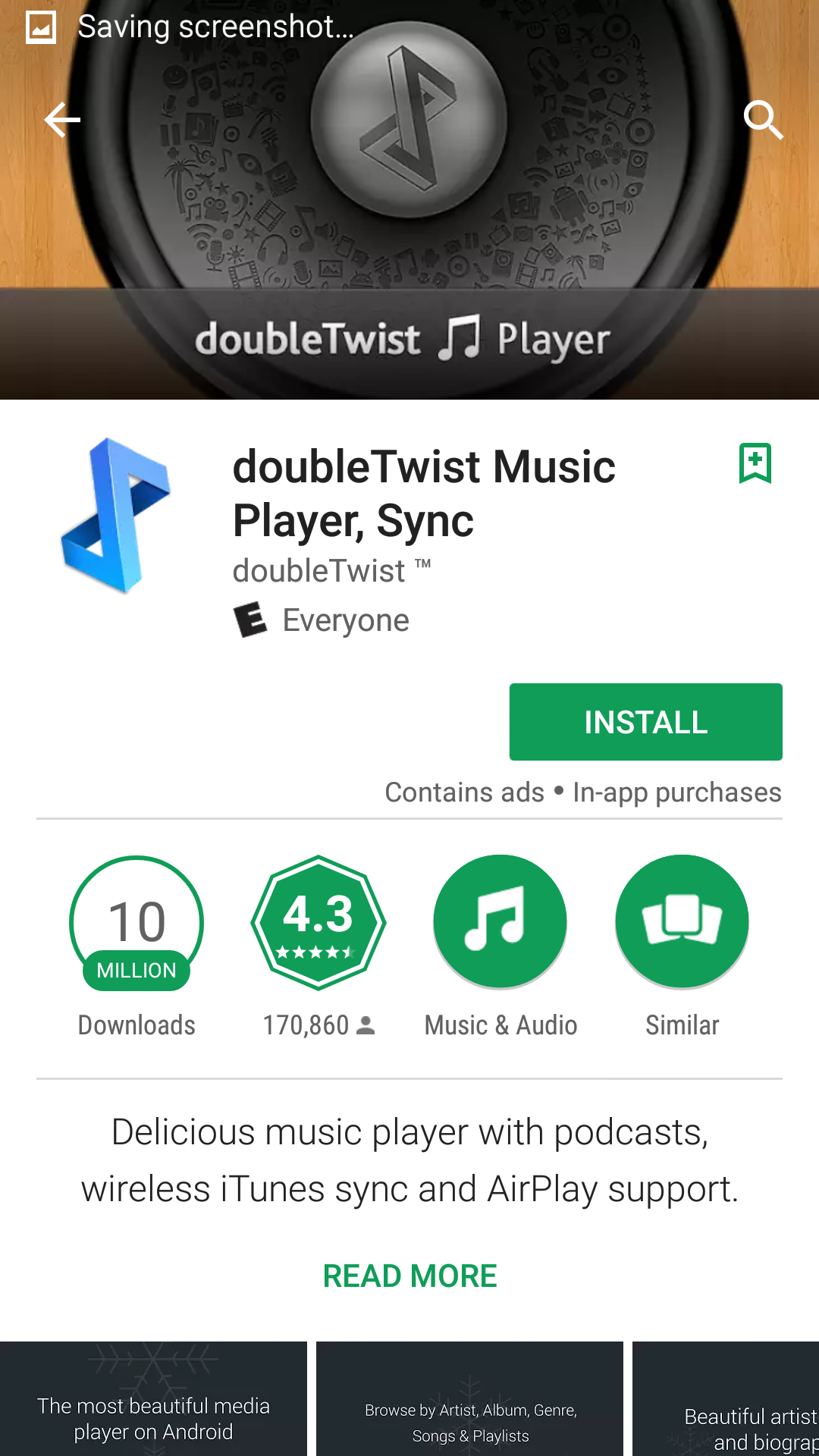 B4. Tap ACCEPT to allow the App to download.
B5. Once Downloaded, Tap OPEN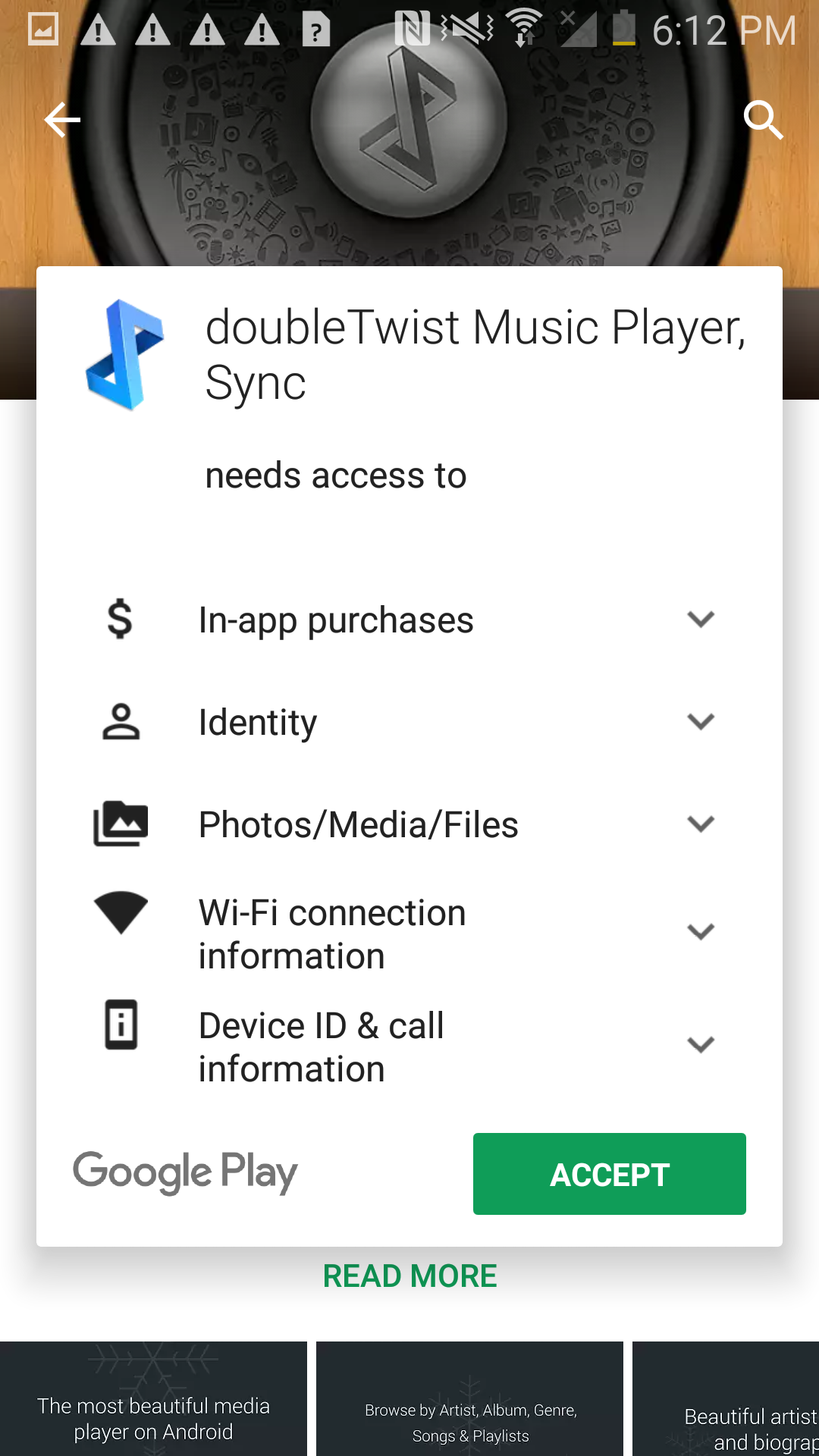 ---->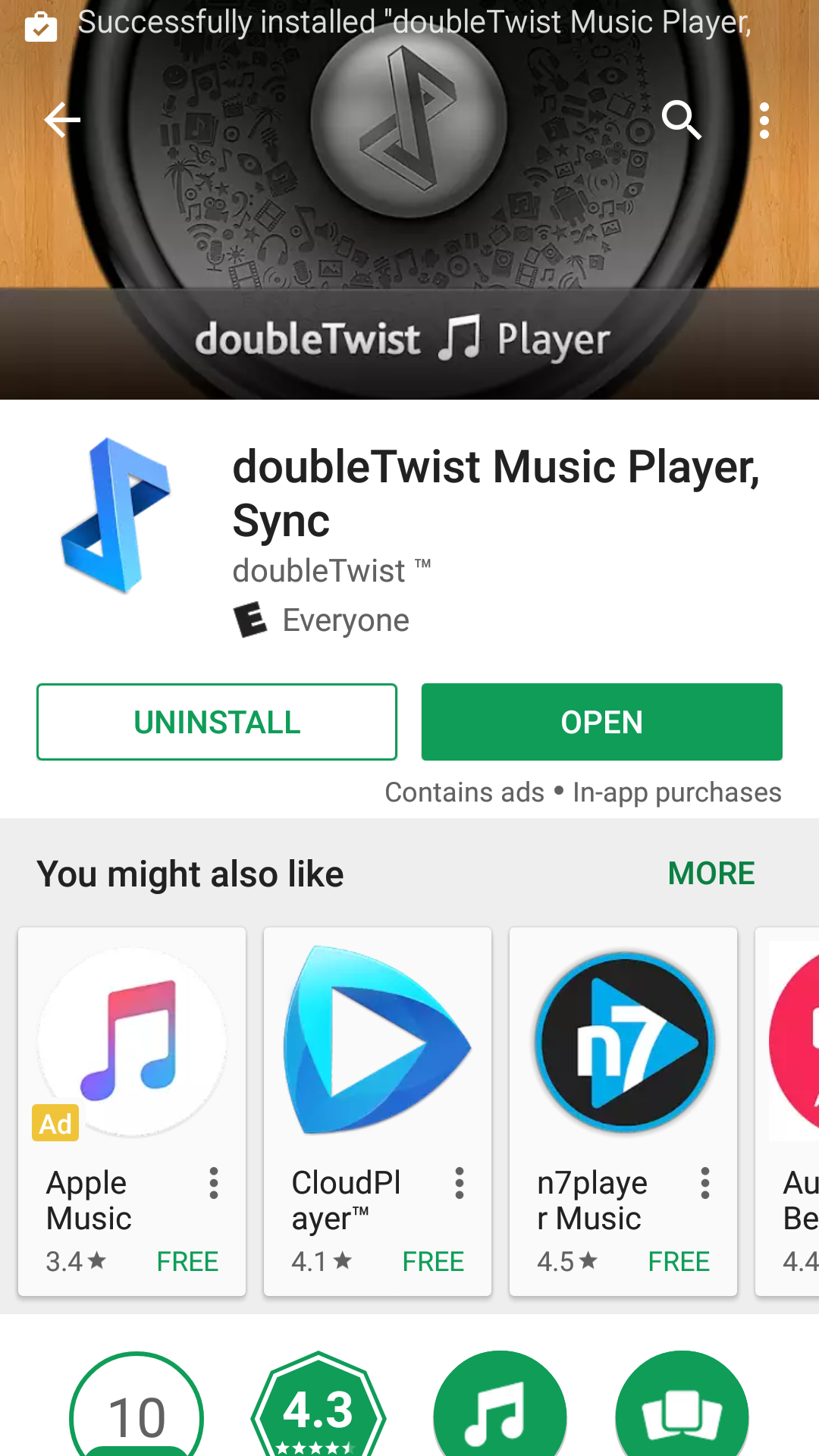 A6. Now install the App.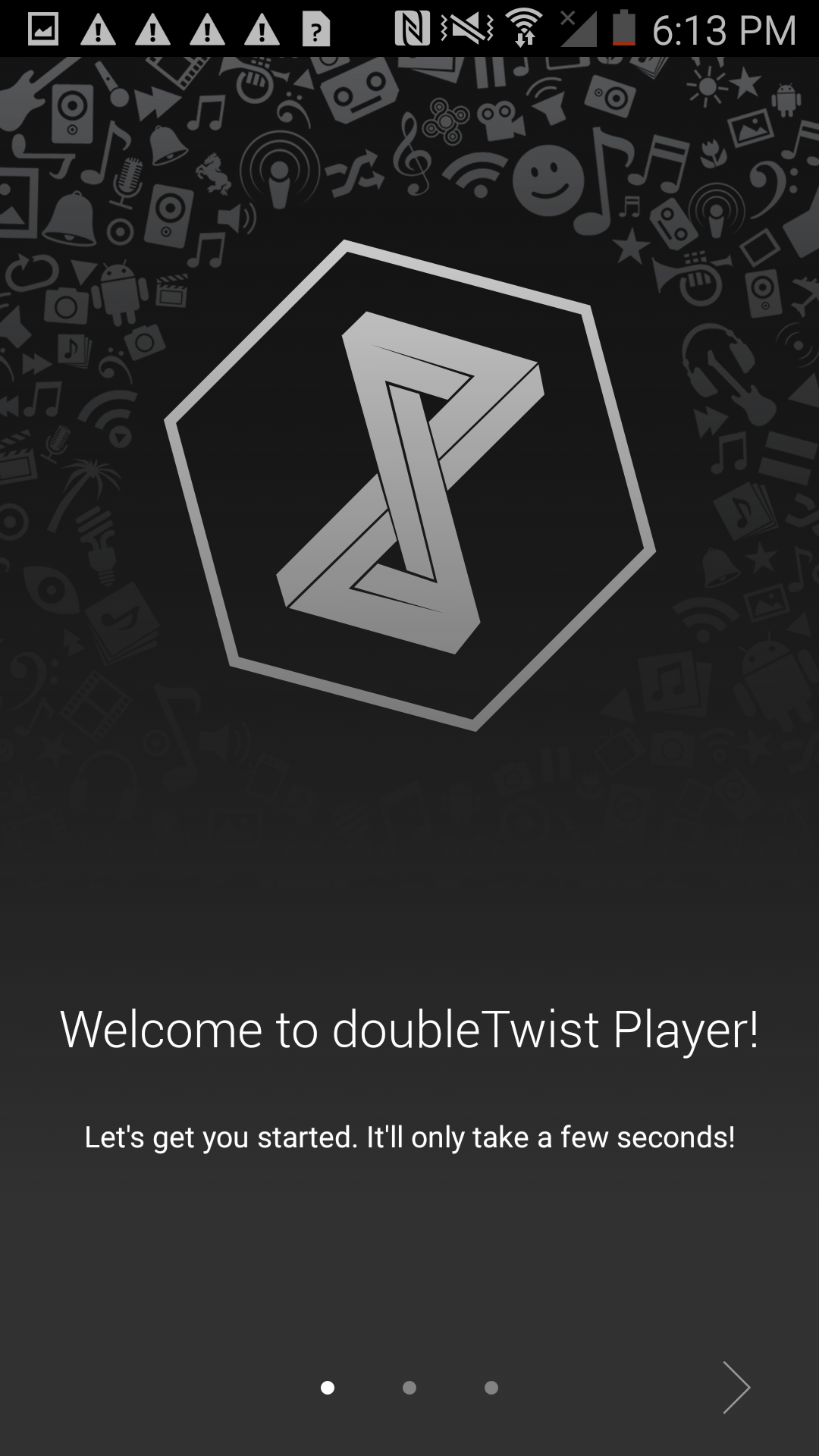 A7. Please follow the directions below. Make sure you Uncheck the box for installation on your desktop.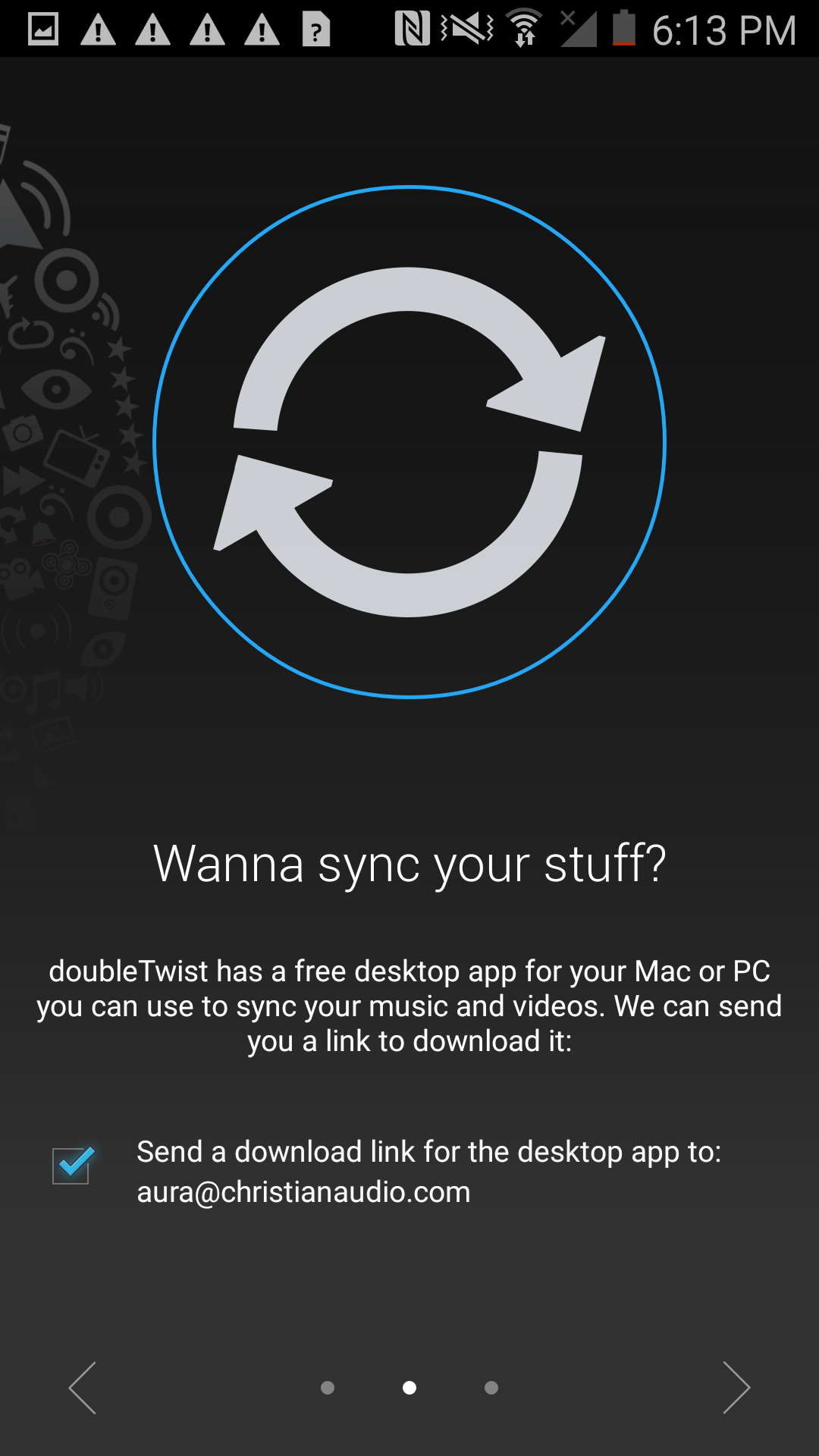 ----->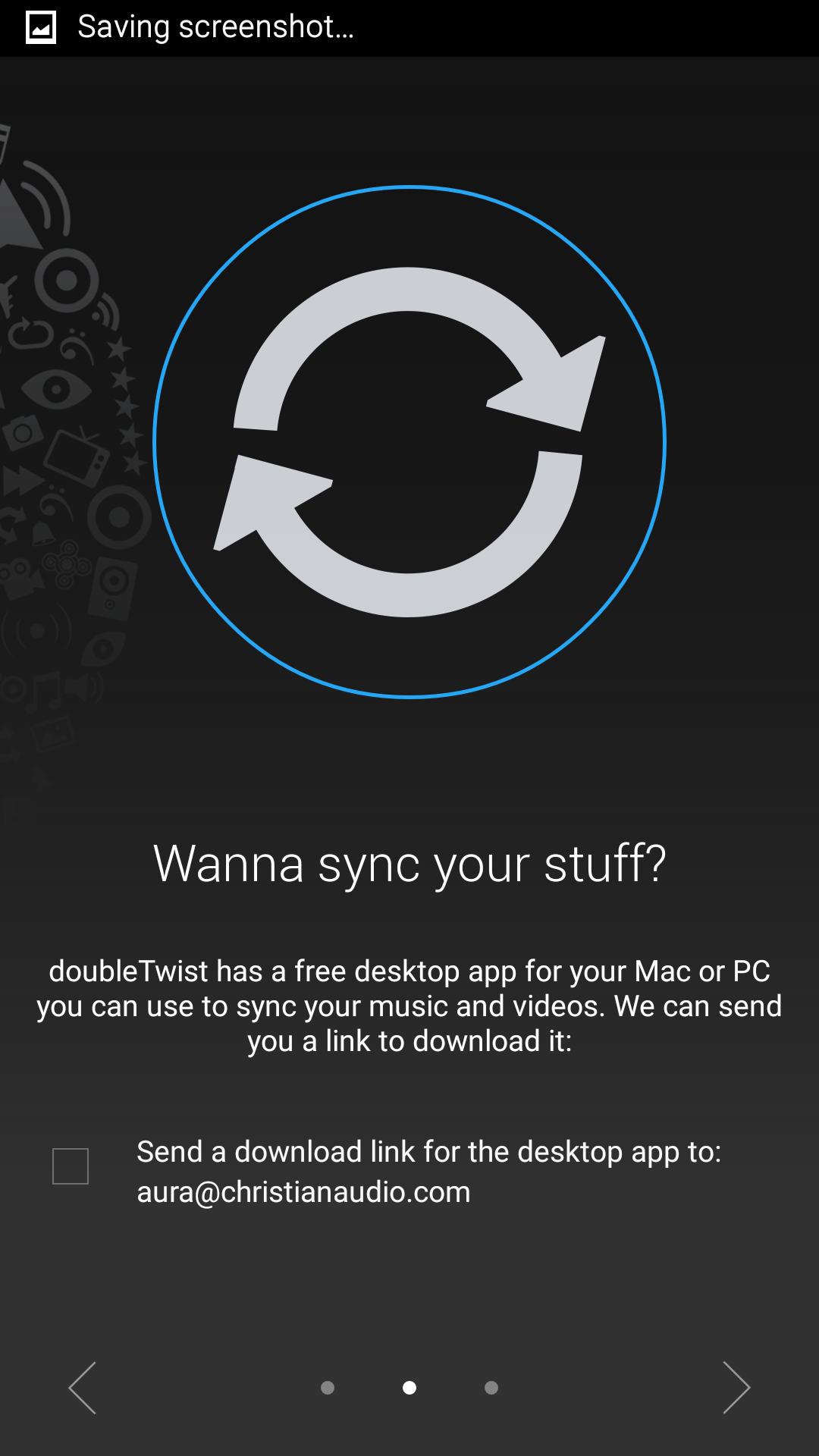 ----->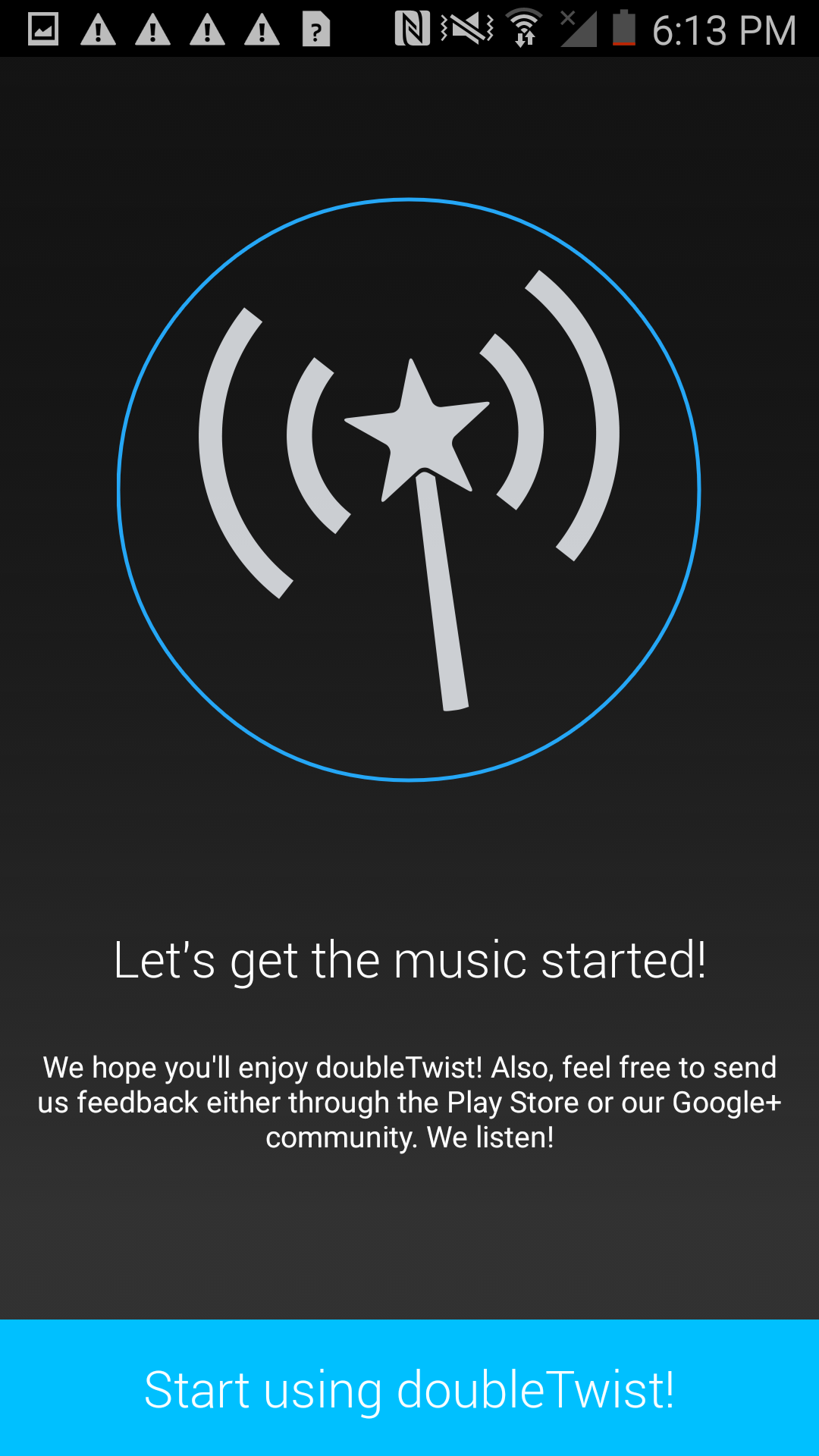 A8. Now you can play your audiobooks. The name of the audiobook may appear as Unknown Album, but the audiobook files should be located inside that same directory for that one audiobook.